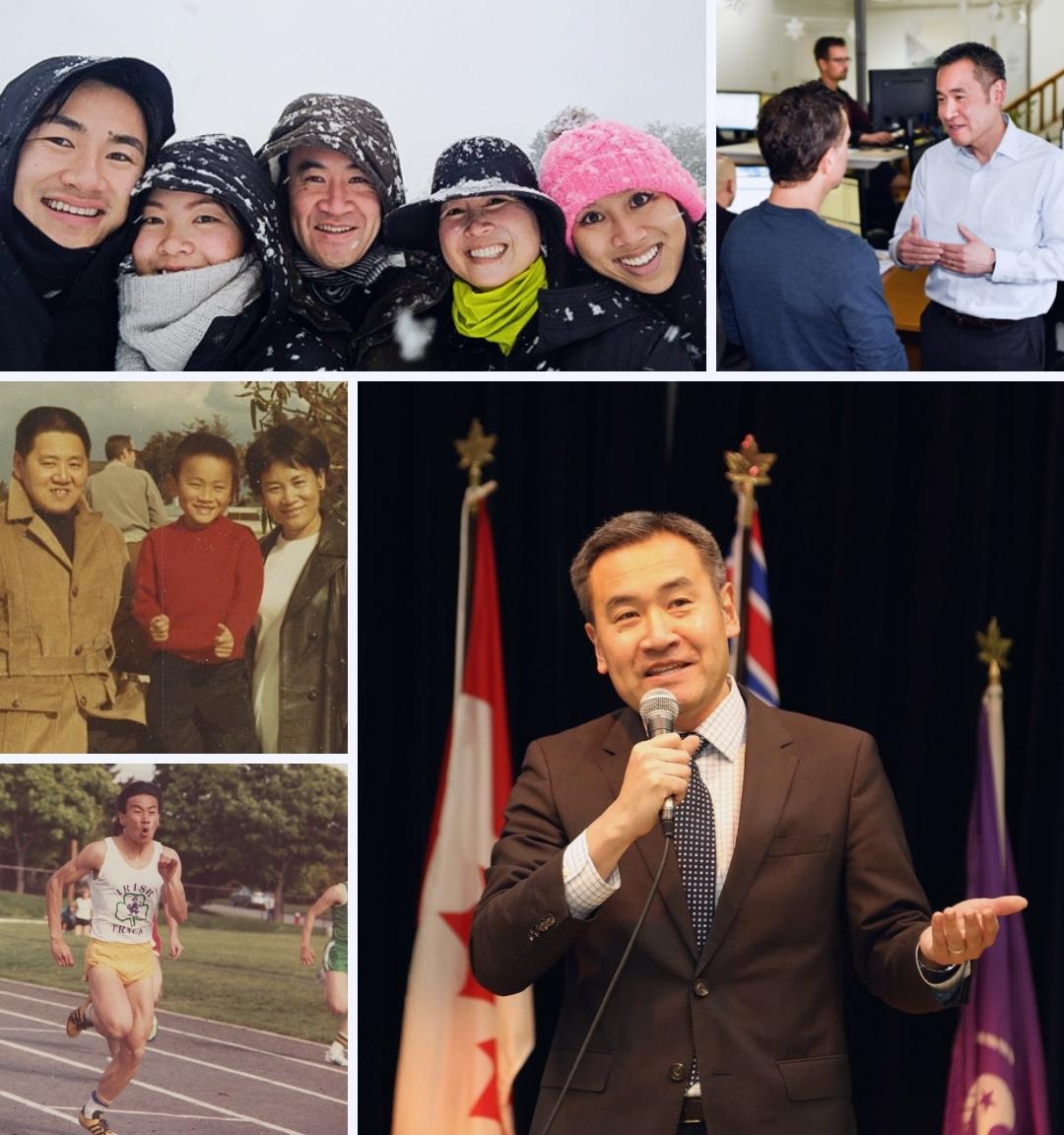 Michael Lee: Leadership candidate, MLA, father of three, husband, and community leader.
Michael was elected as a Member of the Legislative Assembly in 2017 and has since served as the Parliamentary Secretary for Affordable Housing and as Opposition Critic for Justice, Indigenous Relations, and Transportation, Infrastructure and TransLink. He also served as the Chair of the Opposition Caucus Committee on the Electoral Reform Referendum.
As the MLA for Vancouver-Langara for the past four years, Michael is regarded as a strong and effective local representative for South Vancouver, who has worked hard to support families on education, housing, transportation needs, community safety, seniors and inclusivity issues. As the current Critic for Transportation, Infrastructure and TransLink since 2020, Michael has worked on sustaining transportation networks around BC during the pandemic.
A son of Hong Kong immigrants, Michael was born and raised in Vancouver. His family is deeply passionate about service and community. He and his wife Christina have three young adult children - Justine, Graham, and Andrea - who are his most enthusiastic supporters and who Michael and Christina are proud to see growing into accomplished adult professionals and community leaders in their own right.
Michael is a hard worker and strong campaigner. He has won two successive elections to serve as the MLA for Vancouver-Langara within the City of Vancouver in a difficult political climate.
Prior to his election as MLA, Michael was a business lawyer for 20 years and a partner at a leading Western Canadian law firm where he worked with some of BC's most prominent companies, including in the energy, mining, forestry, and technology sectors.
When Michael volunteered as the Membership Chair for the BC Liberal Party, he worked on rebuilding the base with riding associations. Michael has a wide network of support around the province and is well positioned to rebuild the Party and bring diverse voices to the table.
Before obtaining his law degree at the University of Victoria, he worked in his youth as a political staffer in Vancouver and Ottawa to the Rt. Hon. Kim Campbell while she served as Minister of Justice and Minister of National Defence. He also holds a Bachelor of Science in Biology, a Bachelor of Arts in Political Science, and a Master of Arts degree in Political Science with a focus on environmental regulations.
For over three decades prior to his election, Michael served causes close to his heart to build a stronger community, first inspired by his volunteer experiences in Chinatown supporting at-risk youth during university. Michael has always had a special focus on mentorship and outreach programs for young people. He has served as a past Chair or Vice-Chair of impactful community organizations including Arts Umbrella, Alumni UBC, Science World British Columbia, SUCCESS, and Leadership Vancouver. He has also volunteered as a director with the YMCA of Greater Vancouver Foundation, the Justice Education Society of BC, Sustainable Cities International, and the Downtown Vancouver Business Improvement Association.
About Michael
Michael Lee is a BC Liberal Party leadership candidate and the MLA for Vancouver-Langara. Before entering politics, Michael was a prominent business lawyer in Vancouver, where he worked for 20 years with forestry, mining, energy, and technology companies across BC. He also has a strong record of community service for over 30 years, including with social service, educational, and children and youth organizations. A son of immigrants, Michael was born and raised in Vancouver. He and his wife Christina have three young adult children.
Contact
300-3665 Kingsway
Vancouver BC V5R 5W2